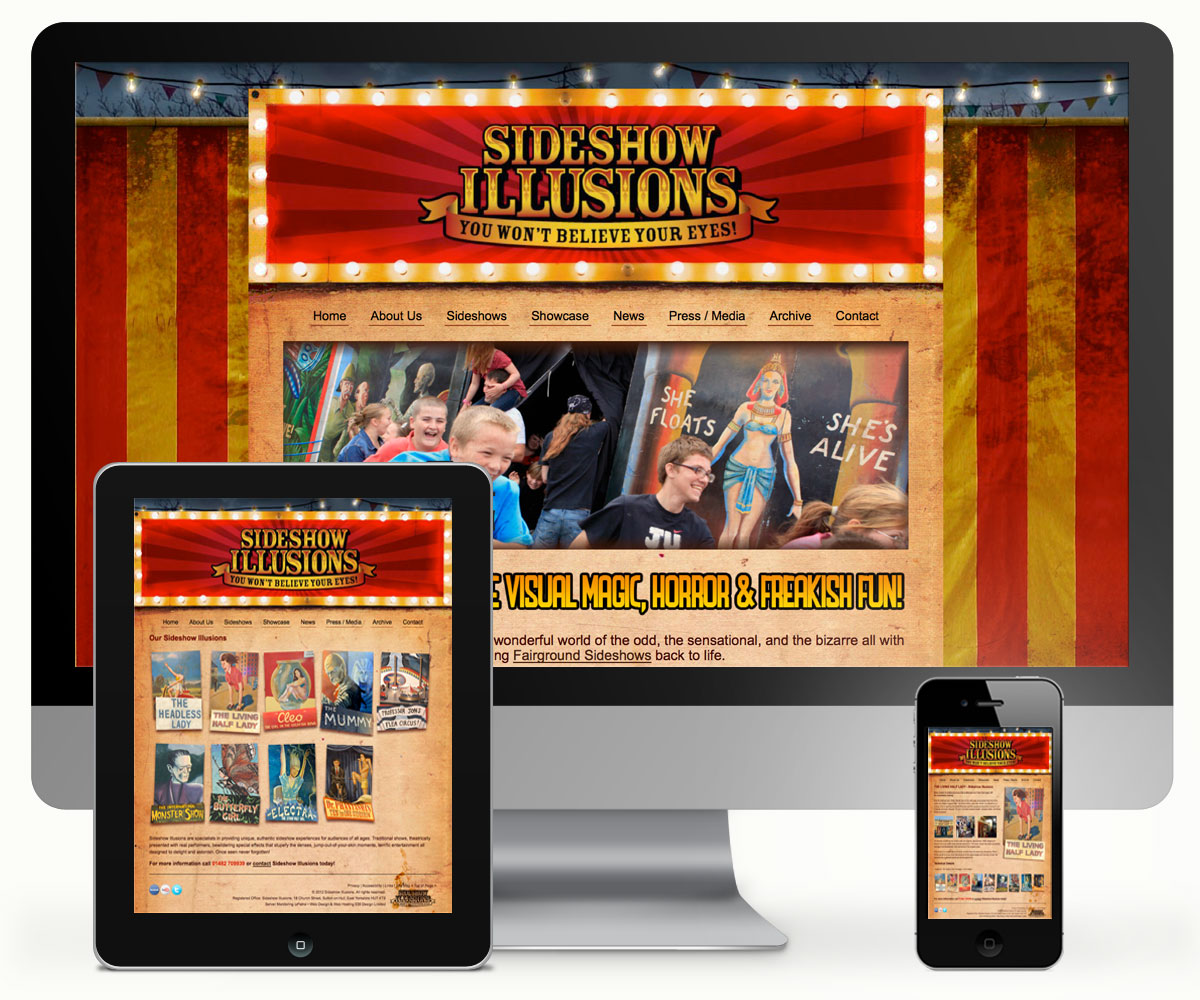 Sideshow Illusions Website
Step right this way for the most incredible, the most stupendous and the extraordinary! Be amazed by Gloria, the Living Half-Lady! Witness Yvette, the Headless Lady, kept alive by the miracles of modern science! See Cleo the tiny, bikini-clad Girl in the Goldfish Bowl. Experience the terror, enjoy the creepy delight, be astonished in The Mummy Show...
"939 Design made the daunting task of making a new website easy and affordable. We liked the ease of working with Mike, the quality of design, his patience in waiting for copy from us and his speed of creating our site. We and our clients are delighted with its look and navigability. As a result we have had bookings within a few days of the site going live. Highly recommended." Jon Marshall - Sideshow Illusions
To find out more get in touch: telephone: 01482 627939, or send an email enquiry.